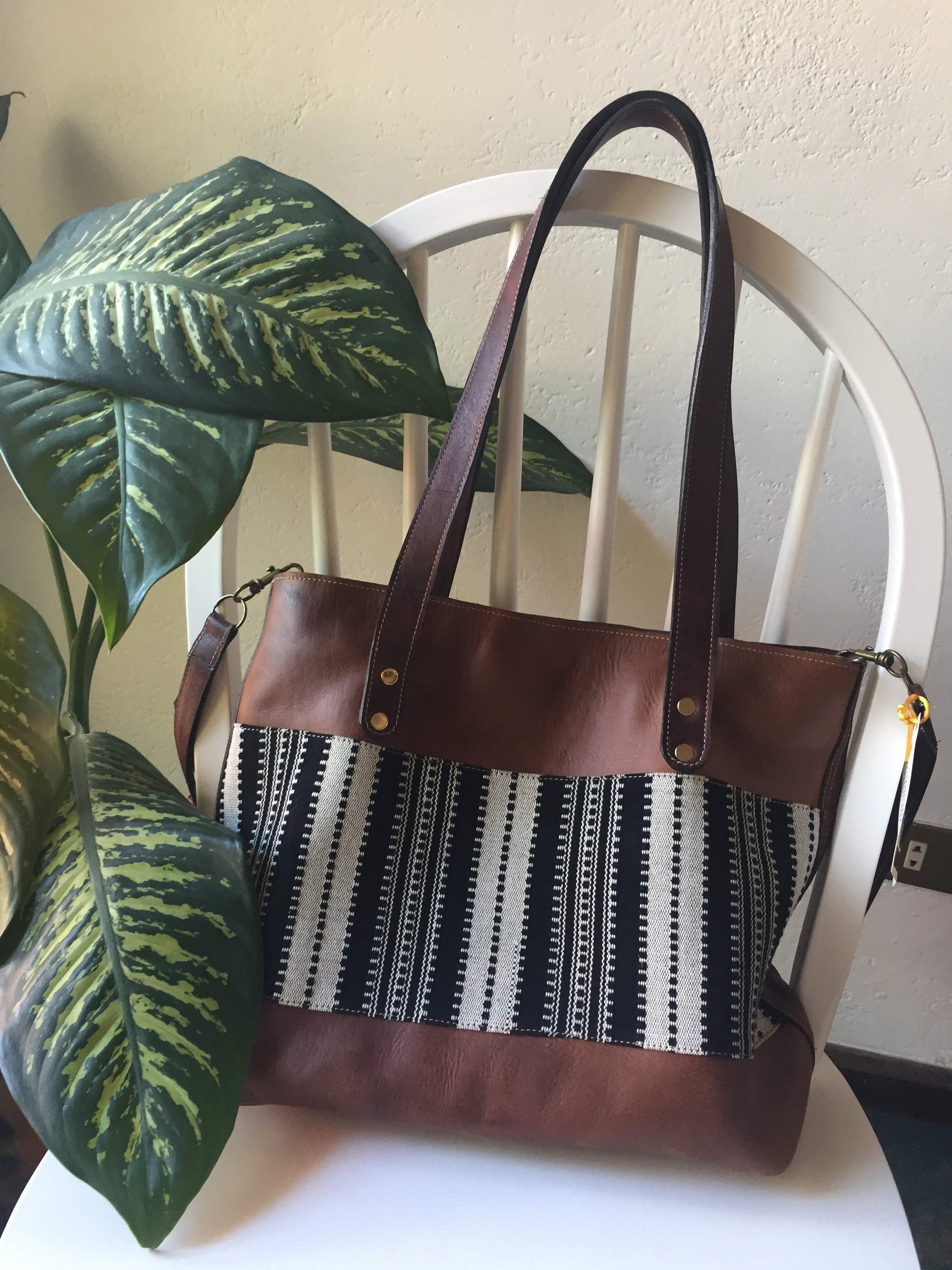 Everyday Tote W/ Fabric
This is more detailed version of the Husky tote, small size. It has unique up cycled hand woven fabric on one side. It has a cream colored 100% cotton lining made in Guatemala, that can be zipped out and thrown into the washer to give you the ultimate clean purse. This bag also has a cross body strap that you can attach for a different look when you need a little something different! 100% Brass fixings.
*ALL OUR ITEMS are made to order, please contact us to see if we have stock of any particular item you like or you can place your order. It takes aprox. 2-3 days to make once ordered + shipping. Note: we are using all natural leather so each bag may have slight variants in color and texture.