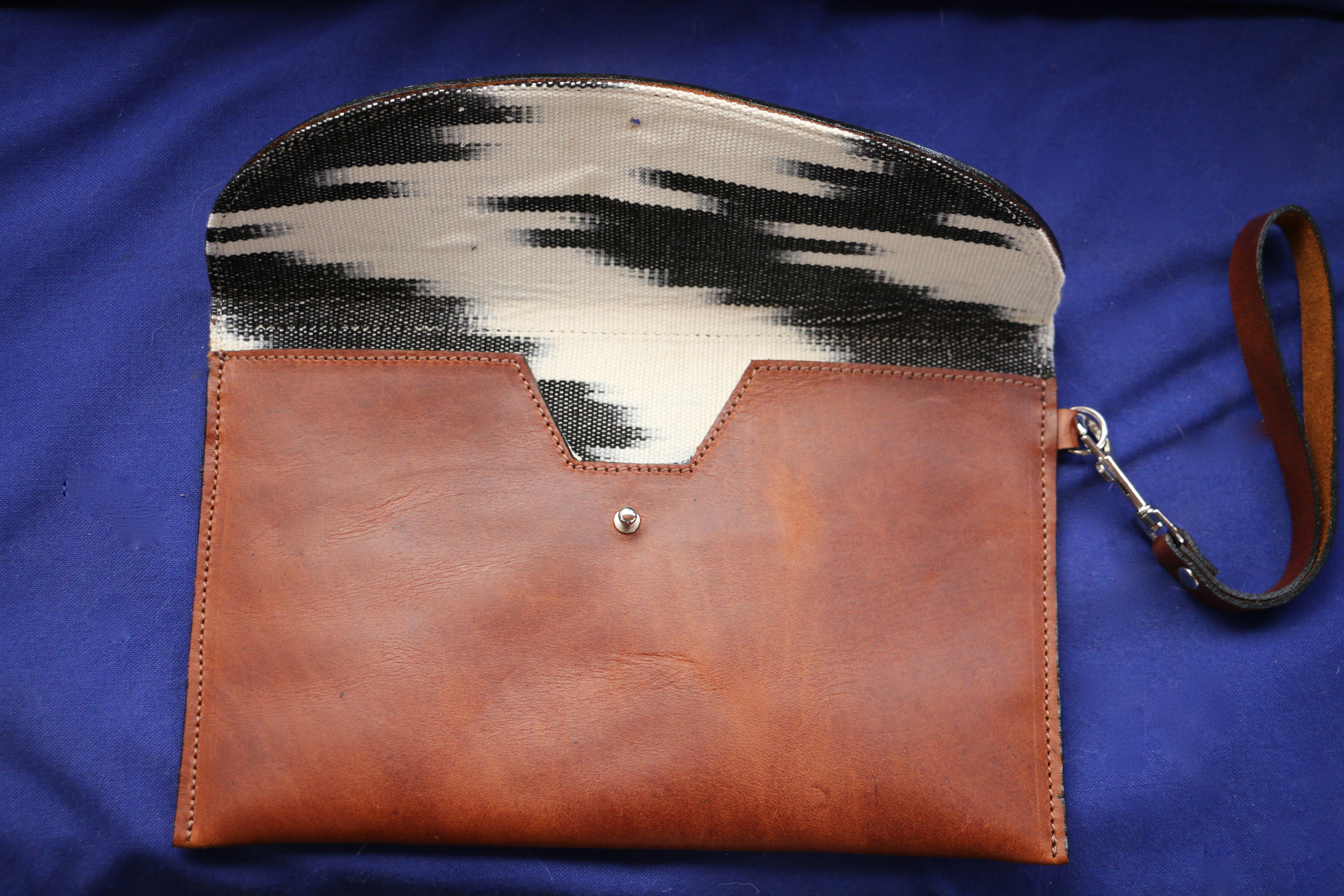 Husky Leather Clutch
This clutch goes well with the neutral, all leather bag, giving it a little spruce with its fabric lining.
*ALL OUR ITEMS are made to order, please contact us to see if we have stock of any particular item you like or you can place your order. It takes aprox. 2-3 days to make once ordered + shipping. Note: we are using all natural leather so each bag may have slight variants in color and texture.